Prestbury Travel Group was founded in 1983 by Stella and Peter Bosworth and is one of the few truly independent, family-owned and run travel companies in the UK.
Based in Cheshire, and celebrating our 35th year in travel, we first opened our doors in Prestbury in a period when package holidays were the mainstay and our passion for tailor making holidays to precisely match our client's wishes, set us apart from the competition.
The Prestbury Travel Group has two travel agencies in the heart of Prestbury and Poynton.
With over 40 staff, we offer a personalised service and extensive knowledge of the destinations we sell; our primary focus is on meeting and exceeding the needs and expectations of our clients.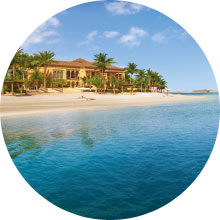 Financial Peace of Mind
Not only do we offer financial protection, but we ensure that in unforeseen circumstances that there is someone who will step in and sort things out. At Prestbury Travel we are here 24/7 for all our customers, before, during and after their holiday. With the unprecedented disruptions to travel over the previous years due to the snow, airline strikes and the now infamous Icelandic volcano our sole aim was the welfare of our clients. We were in constant contact with those clients who were due to travel or trying to get home to ensure they were being looked after and to inform them of the latest situation.
When you contact one of the Prestbury Travel Group's branches the only thing you need to worry about is deciding where to go to. The Group is fully bonded through ABTA, ATOL and IATA giving their clients financial protection and peace of mind.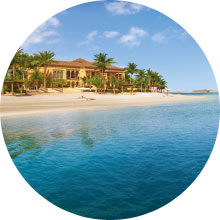 Experience & Knowledge
Well-travelled and passionate, our team provide a wealth of experience and knowledge and tailor each holiday to individual requirements.
With 30 years' experience our staff are the key to our success; throughout the four branches the staff have accumulated over 100 years working for Prestbury Travel and their destination knowledge is second to none. Between them they have travelled to South Africa, The Caribbean, America, Australia, Thailand and Europe to name a few!
We work alongside trusted Tour Operator partners to provide the ultimate in choice and value. We offer an exceptional service that you would be hard pressed to find elsewhere and because we deal with over 350 operators, we source the best deals and the best prices in the marketplace. We book anything from Shearing's coaches and family package holidays to cruises and tailor-made round the world itineraries. Whatever the budget, we do our utmost to arrange the perfect holiday for our clients.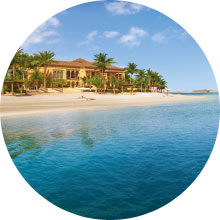 Customer Feedback
We have many happy customers, here's what some of them have to say:
"The holiday was amazing thank you for asking. In terms of booking the holiday and service received when I required any assistance, everything was brilliant so thank you so much for your help along the way. We will definitely book with Presbury Travel again, and hopefully that won't be in the too distant future."

Mrs S Antrobus - Poynton Branch
"Thank you so much for your patience and expertise in arranging my PERFECT holiday."

Helen Dimmick - Prestbury Branch
"Thanks very much to everyone at Bramhall for putting all the work in and booking this. We wouldn't have gone with Prestbury Travel if you hadn't made it so easy, and been so lovely to deal with."

Angela Mycock - Bramhall Branch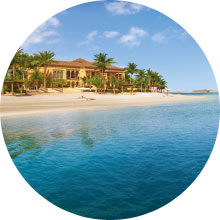 Worldwide Resorts
Prestbury Worldwide Resorts is the tour operating division of the Prestbury Travel Group specialising in luxury holidays to world class destinations.
From intimate boutique hotels to contemporary properties and classic estates, Prestbury Worldwide Resorts boasts a selection of the finest international hotels, resorts, villas and cruises. Each hotel and resort has been carefully selected by our team to ensure that only those offering the very highest standards of service, quality and guest experience make it into the Prestbury Worldwide Resorts portfolio.
Destinations include the Caribbean, Indian Ocean, Dubai, Mexico, USA, South Africa and Europe.
Visit www.prestburyworldwideresorts.co.uk for more information.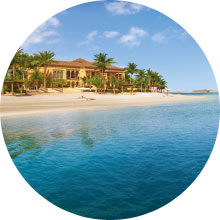 Travel Specialists Since 1983
Founded in 1983, Prestbury Travel is an independent family run business. It is our passion to provide exceptional holidays, outstanding service, coupled with highly competitive pricing. We aim to surpass all expectations from the start of your holiday experience right until you come home.
Financial Protection
Your holiday is safe in our hands. The Prestbury Travel Group is fully bonded through ABTA, ATOL and IATA giving our clients financial protection and complete peace of mind.
Our Service
It is our ultimate aim to provide you with a level of service that, at the very least meets your expectations; although it is our purpose to surpass them. We prefer to talk about your options so we can impart our knowledge of the destinations and hotels and make recommendations that you may not have considered, but we will also handle your enquiry the way you would like.
Price Policy
We deal with over 350 Tour Operators to source the best deals and best price in the marketplace. Should you receive a cheaper quotation elsewhere we will try our best to match it. Our relationship with our key Tour Operator, Airline and Hotel partners means that on occasion we can negotiate on your behalf. It is our aim to provide you with the best available price.
Every Step of the Way
Before your holiday should you wish to make restaurant reservations, book excursions, or even want some advice, our team are on hand to help. Problems with online check-in? No problem, we will even assist with this and guide you through the process and even check you in ourselves.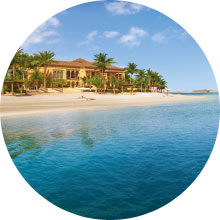 Clients who book a package holiday through the Prestbury Travel Group enjoy the most comprehensive consumer protection: if you book a package, your holiday will be protected under the Package Travel Regulations, meaning you have a right to a full refund if your holiday can no longer be provided.