Use the drop-down menu below to explore Cote D'Azure.
The Cote d'Azur boasts European glitz, Hollywood glamour and opulent luxury rivalled by very few places on earth. Famous for the hedonism of Monaco, the beauty of Nice and the star-studded Cannes Film Festival it is easy to forget that the Riviera is but minutes from quintessential French rural living. Whether it is holidays to Nice, Cannes or Saint Paul de Vence, luxury holidays to the Cote d'Azur are a wonderful way to see and experience the south of France.
France's Cote d'Azur boasts glitz, glamour and opulent luxury. With France holidays being some of the most popular amongst the British, at Classic Collection Holidays we like to add exceptionality to our destinations. Nice combines old world money, promenades and fantastic architecture, Cannes boasts exclusivity, art deco seafront palaces and its own Film Festival, whilst Saint Paul de Vence is a perfectly preserved medieval village perched on a hillside a few kilometres from the sea. Famous for its royal family, film star connections, casinos, fast cars and super yachts, the tiny size Monaco is completely disproportional to its celebrity status and renown on the world's stage. With such a lavish, exuberant culture south of France holidays, in particular the Cote d'Azur, is always an absolute pleasure. Whether for sightseeing, wine tasting, dining or simply relaxing on the sun-kissed beaches, holidays in France are a delight for all holiday-makers.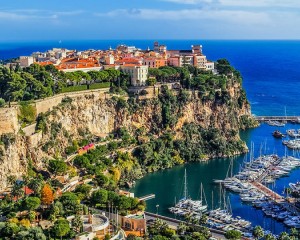 The Côte d'Azur has a Mediterranean climate, with sunny, hot, dry summers and mild winters. Winter temperatures are moderated by the Mediterranean.

Temperature
Rainfall (mm)
The Cote D'Azure is served by a number of airports including Nice. Marseille, Toulon and Avignon. Regular flights, on various airlines, including scheduled and low cost options, available from most regions of the UK.

Other Europe & North Africa Destinations
Ready to book your next holiday?
Contact us today for suggestions and specialist advice
AS SEEN ON ITV
We aim to give the best price available & great service too.