Use the drop-down menu below to explore Egypt.
Egypt is one of Africa's major tourist destinations with delights including the Red Sea, Egyptology and the Nile. The Pyramids of Giza, the Sphinx and the Valley of the Kings need no introduction in the world of antiquity, the sun-soaked beaches of the Red Sea with their scuba diving are a massive attraction to those from colder climes, and a cruise on the Nile floods back memories of Cleopatra.
Aside from these famous attractions, this desert country houses ancient ruins and mystical Oases and in Cairo ancient cultures remain, blending with the very modern. Egypt offers so much more than its world-famous pyramids. Visitors can enjoy desert trekking, scuba diving, golfing, fishing, bird watching or floating along the Red Sea.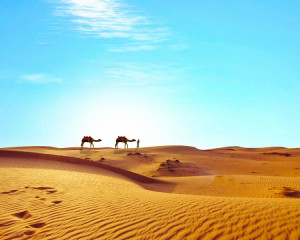 July is the hottest month in Egypt with an average temperature of 28°C (82°F) and the coldest is January at 13.5°C (56°F) with the most daily sunshine hours at 14 in June. The wettest month is January with an average of 14.5mm of rain.

Temperature
Rainfall (mm)
With 12 airports in Egypt knowing where to go can be confusing however, there are 4 main airports which will take you everywhere you need to go; from Cairo Airport discover the medieval heart of Egypt, Luxor Airport will take you right into the heart of the pyramids. Try Sharm El Sheikh Airport or Hurghada Airport for a resort driven holiday. There is a good range of airlines to choose from flying from the UK to Egypt.

Other Middle East Destinations
Ready to book your next holiday?
Contact us today for suggestions and specialist advice
AS SEEN ON ITV
We aim to give the best price available & great service too.