Bramhall Branch
Prestbury Travel in Bramhall is merging with our Poynton branch to create the ultimate customer experience. You can find the Bramhall Team open for business as usual at their new address, 27 Park Lane, Poynton, SK12 1RD. Julie, Dawn and Christine are passionate about creating and delivering fantastic holidays. With over 30 years' experience, the team place great value on providing knowledge, experience and honesty. We have the flexibility to work with over 300 different tour operators and with the benefit of our own national tour operation, Prestbury Worldwide Resorts, we deliver choice, competitive prices and expertise. Our focus is completely on meeting and exceeding the needs and expectations of our clients to deliver the right holiday, at the right price, for you. Please pop in and visit us, we'd be delighted to help organise your next holiday escape.
Featuring a KIDS ZONE - keep the little ones occupied whilst Mum and Dad talk holidays.
Featuring a PRIVATE RETREAT ROOM - as sometimes a little privacy is needed.
Meet the Team
Dawn Letham
Dawn's passion for travel started when she left school over 41 years ago. So as you can imagine she is extremely well travelled and has a wealth of knowledge.
Dawn prides herself on providing the very best in customer service and finding the perfect holiday.
Having travelled through most of Europe, and experiencing a wonderful river cruise on AMA, Dawn's favourite places are: Greece (Crete)_, Canary Islands and of course Lapland.
Hopes to visit: Italy and Mauritius.
Christine Hockenhull
Christine has over 15 years of travel experience. She prides herself on delivering exceptional customer service
She's a keen traveller who has been all over Europe. Cyprus is one of her favourite destinations having also visited Greece and the Canary Islands. She has been fortunate enough to travel on some wonderful cruise liners such as the P & O Ventura and the Norwegian Epic.
Christine has also visited some of the Sandals Hotels in Jamaica and explored the many elements of Orlando, Florida which has to be one of her favourite destinations.
Christine would love to travel to the Maldives and Dubai in the not too distant future.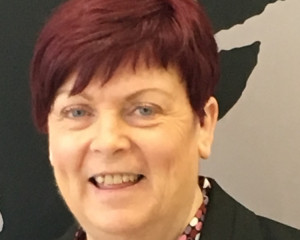 Julie Pollard
Julie is our Senior Branch Manager and has been with Prestbury Travel for over eleven years, having recently returned after having her baby boy. Julie has a passion for providing the very best in customer service and takes real pride in finding the perfect holiday to suit her clients.
No stranger to travelling herself, Julie has visited a wide range of destinations including the Caribbean, Australia, South Africa, Florida, Las Vegas, Yas Island, Dubai, New York and Europe, not forgetting short breaks in England so her dog 'Coco' can go too!
Julie's last big adventure was Patagonia which was a definite favourite of hers!
Contact Us
Bramhall Branch
27 Park Lane, Poynton
SK12 1RD
0161 672 8750
[email protected]
Opening Times
Monday - Friday
09:00 - 17.30
Saturday
09:00 - 16.00
Sunday - Closed
Ready to book your next holiday?
Contact us today for suggestions and specialist advice
AS SEEN ON ITV
We aim to give the best price available & great service too.

Current offers
Take a look at some of our latest offers. View all