LET US TAKE YOU AROUND THE WORLD
CALL US FOR THE VERY LATEST SAVINGS & SPECIAL OFFERS
LOCAL TRAVEL AGENCY IN THE HEART OF YOUR COMMUNITY
COMPETITIVE PRICES SOURCED DAILY
Bramhall Branch
Welcome to our Prestbury Travel Bramhall branch where we're passionate about creating and delivering fantastic holidays. With over 30 years' experience, we place great value on providing knowledge, experience and honesty. We have the flexibility to work with over 300 different tour operators and with the benefit of our own national tour operation, Prestbury Worldwide Resorts, we deliver choice, competitive prices and expertise. Our focus is completely on meeting and exceeding the needs and expectations of our clients to deliver the right holiday, at the right price, for you. Please pop in and visit us, we'd be delighted to help organise your next holiday escape.
Featuring a KIDS ZONE - keep the little ones occupied whilst Mum and Dad talk holidays.
Featuring a PRIVATE RETREAT ROOM - as sometimes a little privacy is needed.
Meet the Team
Mel Rowson
Mel is the Bramhall branch manager and has acquired over 20 years' experience in the Travel Industry, clocking up extensive travel miles having visited Canada, the Caribbean and many parts of Europe. Mel has a real passion for travel and started her tourism career at the age of 18 and has been an integral member of the Prestbury and Bramhall teams since April 2012.
Of all the places Mel has visited over the years, Mel particularly enjoyed Canada. To experience the sheer scale of Toronto, Mel recommends a trip up the CN tower which provides breath-taking 360° views over the city and Lake Ontario. Niagara Falls was a real highlight for Mel as she braved the 'Maid of the Mist' boat trip to experience the spectacular force of this iconic landmark
Dawn Letham
Dawn's passion for travel started when she left school over 37 years ago so as you can imagine she is extremely well travelled & has a wealth of knowledge.
She has several travel accolades to her name one being P&O Cruises Commodore Status so what Dawn doesn't know about P&O isn't worth knowing.
Dawn's favourite destinations are the Canary Islands, the Balearics & the USA. Her aim is to visit Italy in the near future and continue exploring the world.
Christine Hockenhull
Christine is our newest member to the Bramhall branch and brings with her over 15 years of travel experience. She prides herself on delivering exceptional customer service
She's a keen traveller who has been all over Europe. Cyprus is one of her favourite destinations having visitedalso Greece and her many Islands as well as the Canary Islands .She has been fortunate enough to travel on some wonderful cruise liners such as the P & O Ventura and the Norwegian Epic.
Christine has also visited some of the Sandals Hotels in Jamaica and explored the many elements of Orlando, Florida which has to be one of her favourite destinations.
Christine would love to travel to the Maldives and Dubai in the not too distant future.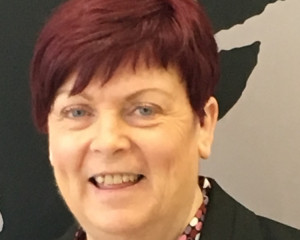 Ready to book your next holiday?
Contact us today for suggestions and specialist advice
OUR PROMISE
We aim to give outstanding service & the best price available

Current offers
Take a look at some of our latest offers. View all